Regular price
Sale price
$35.00
Unit price
per
Sale
Sold out
Where can you use:
Outdoor grills
Portable heaters
Fire pits
Patio heaters
Outdoor cooking stoves
Camping stoves
Mosquito magnets
Propane-powered generators
Other small propane-powered appliances
Keep your propane appliances running smoothly with our 20-pound propane tank refill or exchange service. Our team of experts will quickly and safely refill your empty tank or provide you with a freshly-filled tank for your convenience. With our reliable delivery and prompt service, you can count on us to keep your propane tanks full and ready to go. Order now and experience the peace of mind that comes with knowing you have a reliable source for all of your propane needs.
20-pound propane tanks are relatively lightweight and easy to transport, making them a good choice for people on the go. They are also relatively inexpensive, making them a cost-effective option for many people. It is important to handle propane tanks with care and to follow proper safety guidelines when using them. This includes storing the tanks in a well-ventilated area, away from any ignition sources, and replacing any damaged or leaking tanks immediately. It is also a good idea to have a fire extinguisher on hand in case of any accidental fires.
Share
View full details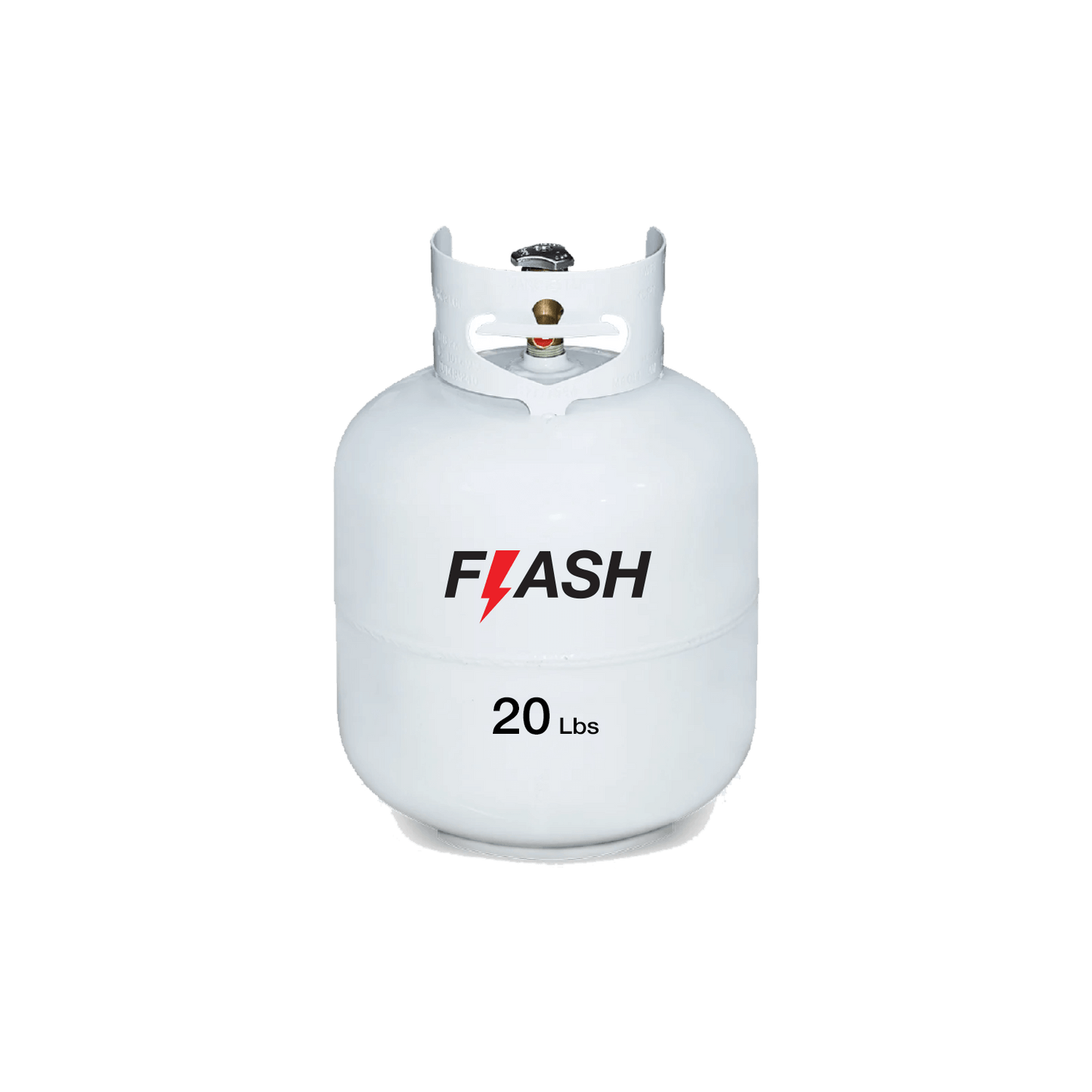 How the tank exchange process works:
Select a quantity

Add to your cart the number of tanks you'd like and place your order.
We'll deliver

We'll bring you freshly filled tanks to you
We'll pick up your empties

We'll pick up your empty tanks. Leave them in a suitable, visible spot so that we can easily access them.
Enjoy!

No need to make a trip to a fill station - our delivery service ensures that you always have a full tank ready to use.
What's the difference between an Exchange/Refill vs. New/Spare tank?
Exchange/Refill

Easily swap out your empty tank for a full one

New/Spare Tank

Perfect if you don't already have an existing propane tank or if you want an additional tank as backup (we recommend!)