Regular price
Sale price
$75.00
Unit price
per
Sale
Sold out
More Fuel than the Competition:
The 40 lb Propane Tank Refill/Exchange provides you with significantly more fuel than the standard 20 lb or 30 lb propane tanks. This means fewer refills and more time spent enjoying your propane-powered appliances.
Safe and Reliable:
Each of our tanks undergoes rigorous testing and inspection to ensure that they meet the highest standards of safety and reliability.
Our tanks are made from high-quality materials that are designed to withstand the rigors of frequent use and transportation.
Convenient Refill/Exchange System:
Our refill/exchange system is designed to make it easy and convenient for you to keep your propane supply topped up and ready to go.
Versatile and Multi-Purpose:
The 40 lb Propane Tank Refill/Exchange is perfect for a wide range of applications, from grilling and camping to heating your home or powering your generator.
With a larger capacity than the standard tanks, it's perfect for those who require more fuel to power their appliances.
With its larger capacity, high-quality construction, and convenient refill/exchange system, the 40 lb Propane Tank Refill/Exchange from Flash Propane is the perfect choice for anyone who requires a reliable and efficient source of propane. So why settle for less? Order yours today and start enjoying the benefits of the best propane on the market!
Share
View full details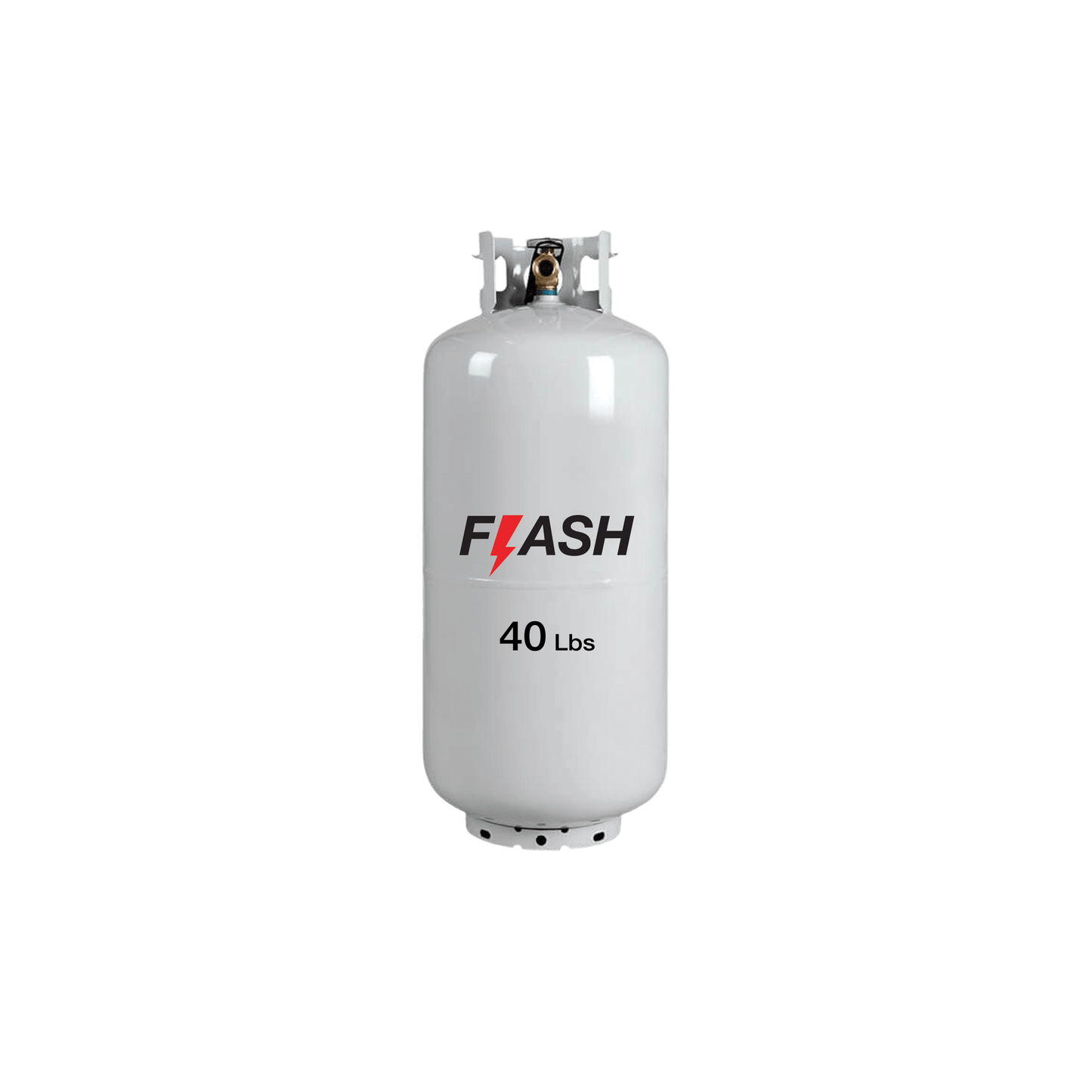 How the tank exchange process works:
Select a quantity

Add to your cart the number of tanks you'd like and place your order.
We'll deliver

We'll bring you freshly filled tanks to you
We'll pick up your empties

We'll pick up your empty tanks. Leave them in a suitable, visible spot so that we can easily access them.
Enjoy!

No need to make a trip to a fill station - our delivery service ensures that you always have a full tank ready to use.
What's the difference between an Exchange/Refill vs. New/Spare tank?
Exchange/Refill

Easily swap out your empty tank for a full one

New/Spare Tank

Perfect if you don't already have an existing propane tank or if you want an additional tank as backup (we recommend!)